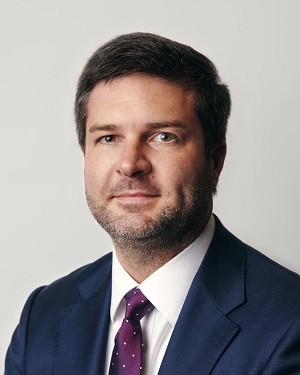 T. Brooks Haislip
T. Brooks Haislip was born and raised in Sanford, NC. Upon graduation from Lee County Senior High School in 2001, he attended Appalachian State University where he earned his Bachelor of Science in Business Administration, having double majored in Business Management and Marketing.
Brooks began his professional career as a financial advisor in Charlotte, NC, working with clients to provide asset management, investment portfolio construction and estate planning solutions. Following four years in the financial industry, he resumed his education at the Charlotte School of Law. During his time in law school, Brooks served as an intern at Doster, Post, Silverman & Foushee, P.A. (currently Post, Foushee, Gordon, P.A.) on numerous occasions gaining valuable experience in the legal field.
Following the completion of his law school education, Brooks remained in Charlotte and returned to the financial industry in a project management & consulting role with one of the country's largest banks, Bank of America, a position which relied heavily on both his financial and legal backgrounds. At the conclusion of this project, he returned to his hometown to further his legal pursuits in Sanford.
Brooks uses his prior experience in working with two Fortune 500 companies to bring resolution to issues of all sizes. His civil litigation practice focuses on family and domestic law, contract law, business law, construction law, estate planning and employment law.
Outside of the office, Brooks is a dedicated sports fan and enjoys boating, offshore fishing, and spending time with family and friends.
Areas of Practice
Family & Domestic Law
Contract Law
Business Law
Construction Law
Estate Planning
Employment Law
Bar Admissions
Education
Appalachian State University, Boone, NC, 2005 – BSBA
Charlotte School of Law, Charlotte, NC, 2013 – JD
Professional Associations and Memberships
North Carolina State Bar
Lee County Bar Association
North Carolina Bar Association