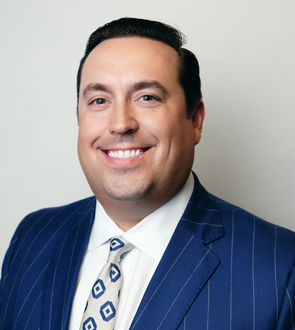 Chas Post is a Board Certified Specialist in State Criminal Law by the North Carolina State Bar and is the only lawyer in Lee County, NC who has earned that distinction. Born and raised in Sanford, Chas represents folks from all walks of life who have been charged with criminal offenses in the state of North Carolina. Rated one of the "Best Lawyers in America" for Criminal Defense by Best Lawyers (https://www.bestlawyers.com/methodology), Chas's practice involves the representation of individuals in serious felony matters such as murder, drug trafficking, sex offenses, vehicular homicides, firearms crimes, and violent assaults. He also provides sound defense in criminal misdemeanor cases such as driving while impaired, larceny and other theft crimes, drug possession, domestic violence and assaults, along with any and all traffic offenses.
Chas is known throughout the legal community as being a tenacious trial lawyer who is not afraid to litigate the tough cases. As a "no-nonsense" trial lawyer, he relishes an opportunity to represent the "little guy" and go "head-to-head" with the tremendous power of government in front of a jury of 12. He has tried hundreds of bench trials, argued hundreds of pre-trial motions, and appeared in countless hearings on behalf of his clients. Chas has represented folks throughout central North Carolina with charges ranging from first degree capital murder to simple speeding tickets. Chas has tried double-digit Superior Court jury trials, ranging from non-capital first degree murder, carrying a maximum sentence of life in prison without the possibility of parole, to general misdemeanor appeals; and he is relentless when negotiating with the prosecution for a dismissal of his client's cases, or for a reduced plea in cases where a trial is not in the best interest of his client.
When it comes to defending those accused of Impaired Driving, Chas has received the most recognition of excellence from his peers and lawyer rating agencies. For the past nine years (2015 - 2023), Chas has been one of a select few North Carolina attorneys named by Super Lawyers (https://www.superlawyers.com/about/selection_process.html) to "Super Lawyers Rising Stars" in the area of Criminal Defense: DUI/DWI. The "Super Lawyers Rising Stars" honor is limited to no more than 2.5% of lawyers within the State of North Carolina.
Additionally, Chas has been selected by the National Trial Lawyers as a "Top 100 Trial Lawyer in NC" and a "Top 40 Under 40 Trial Lawyer in NC". He has also been ranked "Top 10 Under 40" by the National Academy of Criminal Defense Attorneys. Chas is a member of the National College for DUI Defense and is a regular speaker and presenter at Criminal Defense and DWI continuing legal education seminars for the North Carolina Advocates for Justice (NCAJ). In fact, from 2019-2022, Chas was the Chairperson for all NCAJ DWI continuing legal education seminars in the state of NC.
Finally, in October of 2011, Chas received a Certificate of Training from Drugs & Alcohol Risk Management, Inc. for his participation in the 24-hour National Highway Traffic Safety Administration DWI Detection and Standardized Field Sobriety Testing Program. This Certificate of Training requires the same education law enforcement officers undergo to learn to spot and arrest motorists suspected of driving while impaired.
Chas is married and has two sons. In his free time, Chas enjoys coaching his son's youth sports teams, bourbon collecting, going to the beach along the NC coast, boating, fishing, playing golf, clay shooting, cheering on the Carolina Panthers and the New York Yankees, and spending quality time with family and friends.
Areas of Practice:
Criminal Defense
Driving While Impaired (DWI)
Traffic Tickets, DMV Hearings & License Restorations
Personal Injury & Wrongful Death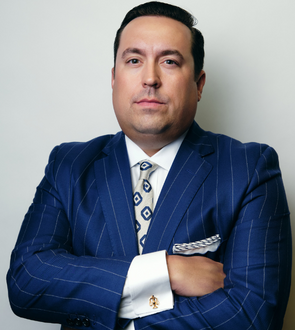 Bar Admissions:
North Carolina, 2010
United States District Court for the Eastern District of North Carolina, 2013
United States District Court for the Middle District of North Carolina, 2020
Education:
University of North Carolina at Wilmington, Wilmington, NC, 2006 - B.A.
Charlotte School of Law, Charlotte, NC, 2009 - J.D.
Honors, Awards & Certifications:
Board Certified Specialist in North Carolina Criminal Law by the North Carolina State Bar Board of Legal Specialization, 2019 – present
Best Lawyers in America by Best Lawyers – Criminal Defense, 26th Edition; 27th Edition; 28th Edition; 29th Edition
NC Super Lawyers Rising Stars – Criminal Defense: DUI/DWI, 2015 – 2023
Top 100 DWI Attorneys in the State of NC – The National Advocacy for DUI Defense, LLC, 2017
10 Best in Client Satisfaction in NC – American Institute of DUI/DWI Attorneys, 2015 – 2019
Nationally Ranked Top 10 Under 40 Attorney Award – National Academy of Criminal Defense Attorneys, 2017 – 2019

Top 100 Trial Lawyers in NC – The National Trial Lawyers, 2014 – 2020

Top 40 Under 40 Trial Lawyers in NC – The National Trial Lawyers, 2014 – 2016
Certificate of Training - NHTSA DWI Detection & Standardized Field Sobriety Testing Program (24-hours), 2011
Classes & Seminars Taught:
Handling Expert Witnesses in NC Impaired Driving Cases

CHAIRPERSON
North Carolina Advocates for Justice (February 2022)

Mastering Complex Issues in NC DWI Cases

CHAIRPERSON
North Carolina Advocates for Justice (February 2021)

The DWI Jury Trial in North Carolina: How to Effectively Try a DWI Case to a Jury and Win

CHAIRPERSON
North Carolina Advocates for Justice (January 2020)

Back to the Basics: Defending a DWI in North Carolina

CHAIRPERSON
North Carolina Advocates for Justice (February 2019)

Caselaw Update on Blood & Breath Testing Issues - speaker

Nuts & Bolts of DWI: Not Just for Beginners
North Carolina Advocates for Justice (February 2017)

Sentencing Issues in Superior Court - speaker

Trying a DWI Case in Superior Court
North Carolina Advocates for Justice (February 2016)

New Legislative Changes to NC DWI Law in 2013 - speaker

2 nd Annual MASTERS OF DWI – Learn from NC's Most Experienced DWI Litigators
North Carolina Advocates for Justice (November 2013)

Challenging PC: The basics to fighting probable cause to arrest for Impaired Driving - speaker

BASICS OF DWI: Everything You Need to Know to Handle Your First Case and Get Better at Your Next
North Carolina Advocates for Justice (February 2013)
Professional Associations and Memberships:
North Carolina State Bar
North Carolina Advocates for Justice

Legislative Committee, 2015 – 2018
Membership Committee, 2013 – 2017
Criminal Law Section Member, 2010 – present

Driving While Impaired CLE Chairperson, 2019 – 2022

North Carolina Bar Association, Member
National College for DUI Defense, Inc., General Member
The National Advocacy for DUI Defense, LLC, Nationally Ranked Member
National Academy of Criminal Defense Attorneys, Member
Legal Aid of NC Local Advisory Board

Board Member, 2012 & 2013

Lee County Bar Association

President, 2013 & 2014
Vice President, 2012
Community Involvement:
Sanford City Council

Councilman At-Large, 2013 – 2022

City of Sanford ABC Board

Liaison to the City Council, 2014 – 2022

City of Sanford Commission on the Opioid Abuse Epidemic

FOUNDER
Liaison to the City Council, 2019 – 2022

Downtown Sanford, Inc.

Liaison to the City Council, 2017 – 2018

Lee County Education Foundation

Board Member, 2020 – present

Central Carolina Community College Foundation Board

Vice President of Board Development, 2016 – present
Golf Committee, 2014 - present
Board Member, 2014 – present

Lee County YMCA Local Advisory Board (Ingram Family YMCA)

Board Member, 2015 – 2019
Major Gifts Co-Chair (Annual "We Build People" Campaign), 2016 & 2017
Capital Campaign Committee Member, 2016 – 2017

Lee County Arts and Community Center Foundation Board (The Mann Center of North Carolina)

Board Member, 2016 – present

Westlake Racquet & Swim Club, Inc.

Board Member, 2018 – present

Lee County Youth Athletics

Chief Financial Officer and Director of Finance, 2023 – present

C35 Baseball - Lee County

General Manager and Head Coach 8U, 2022 – present

B.P.O. Elks Lodge #1679 – Sanford, NC

Member, 2011 – present
Grand Exalted Ruler Special Commendation Award - 2020

St. Luke United Methodist Church
Past Employment Positions:
Bill Powers Law Firm, P.A. (Charlotte, NC) - Associate Attorney, 2010-2011